Ken Roybal
Retired LAPD Officer
California POST Certified Background Investigator
Ken Roybal began his career as an LAPD officer in April 1980. From 1997 to 2001 he was assigned as an LAPD Background Investigator at the Administrative Investigation Division. Ken retired from the LAPD in May 2003.
In July 2006, Ken returned to the City of Los Angeles Personnel Department-Background Investigation Division to conduct LAPD background investigations. He spent the next 12 years there. Ken was recognized as one of the most senior investigators having conducted approximately 1400 background investigations in 16 years. He has been certified twice by CA POST and was recognized as a Subject Matter Expert in LAPD background investigations. In 2017, Ken was called upon by the Los Angeles City Attorney's Office to testify during a federal civil rights trial as an expert witness in LAPD background investigations.
Ken opened PoliceBackground.Net in 2006 as a website to assist police candidates seeking answers on the LAPD hiring process. The site has helped hundreds of candidates get the answers they needed to navigate the arduous background investigation. The site has been go-to place for anyone seeking answers on LAPD backgrounds.
In 2018, Ken retired from the City of Los Angeles after 35 years of service. The new Policebackground.net was then opened with more services including one-on-one counseling with retired background investigators and retired LAPD mentors and recruitment officers.
This website provides the most in-depth consulting services with investigators who have decades of experience with one of the largest background units in the country.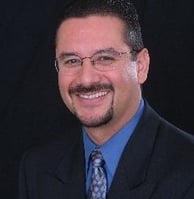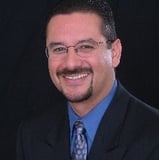 Caroline Zavala
Retired LAPD Recruitment Officer/Mentor
Caroline Zavala began her career as a LAPD Officer in July 1996. In July 2007, Caroline was assigned to Recruitment and Employment Division (RED) to mentor and assist potential candidates with their LAPD hiring process. This position is considered to be a coveted position, which she treasured for the remainder of her career with the LAPD. Caroline is a subject matter expert in the oral interview process.
Caroline has a true desire to see candidates pass what she felt was the most difficult part of the process: The interview. Caroline was ecstatic to be given the opportunity to conduct the monthly oral prep seminars for the LAPD (RED) and assisted hundreds of candidates in their quest to become LAPD officers. In July 2019 Caroline retired from the LAPD after 23 years of service. She is now ready to continue assisting candidates by preparing them for the police department interviews.